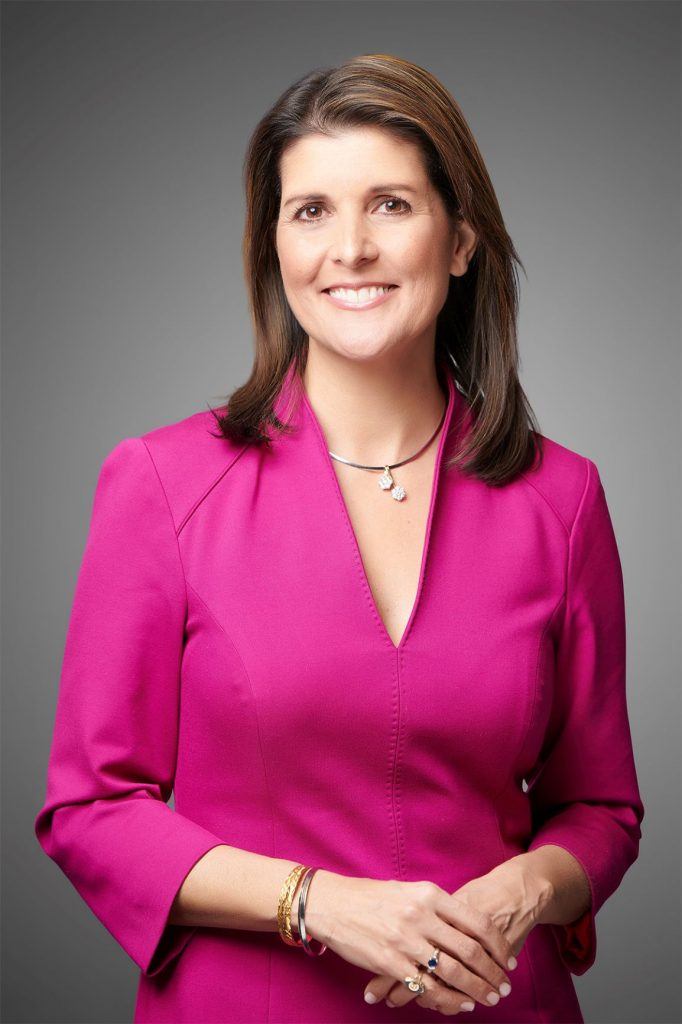 Nikki Haley may have put herself in the best place to replace Meatball Ron DeSatan as No. 2 in the GOP running list after last week's debate, and certainly as No. 1 in the Never Trump wing of the GOP, per
Charlie Sykes' take
, but she has three problems:
She's a minority, albeit lighter-skinned and "Nikki" covering up the real first name of Nimarata;
She's a woman;
She's allegedly non-Christian (outside the real, faux and cultural Christianist wings all three), despite talking about a conversion to Christianity, namely Methodism, in the 1990s. Ramaswamy's already been attacked by the Religious Right for being a Hindu. Don't see how she escapes. In fact, she isn't. She reportedly goes to Sikh services at times with her parents and gets attacked for that. To the degree she is truly and deeply Christian, she's "compensating" by loving up with the likes of John Hagee, per this good RNS story. But, the "compensating," per that piece, probably won't help her.

And, even within the Never Trump wing, I don't think she can sufficiently overcome those, especially if whispering campaigns gear up.
==
Sidebar: The worst possible GOP outcomes for both now and 2028, to riff on
this Politico piece
about all the main 2024 candidates and
this one
about how the cascade of indictments will hurt Trump in the general?
Trump gets the 2024 nomination and loses. And, assuming he doesn't stroke out from his "215 lbs" weight, he runs AGAIN in 2028. Even if from a jail cell; the Constitution doesn't ban it, and Eugene Debs, with much more rightness, did it in 1920.
Meatball Ron would be even more yesterday's goods, and lilkely will have a bruising 2026 Florida gubernatorial re-election campaign. (Neither Rick Scott nor Marco Rubio is up for Senate re-election in 2026, and neither would step aside anyway.)
Haley would be out of office and off the radar screen four more years, unless she can get elected to something else in 2026.
Pence, ditto on out of office, and would have four more years to not have an actual backbone.
Trumpian Mini-Me Ramaswamy would look like even more of an empty suit if he tried the Running In Name Only a second time.
Of candidates not in this year's race? Virginia Gov. Glenn Youngkin would be the person to keep your eyes on. (Contra the first link, I do NOT expect Youngkin to try to do a late parachute into the 2024 race; he's way too smart for that, from what I see of him.)