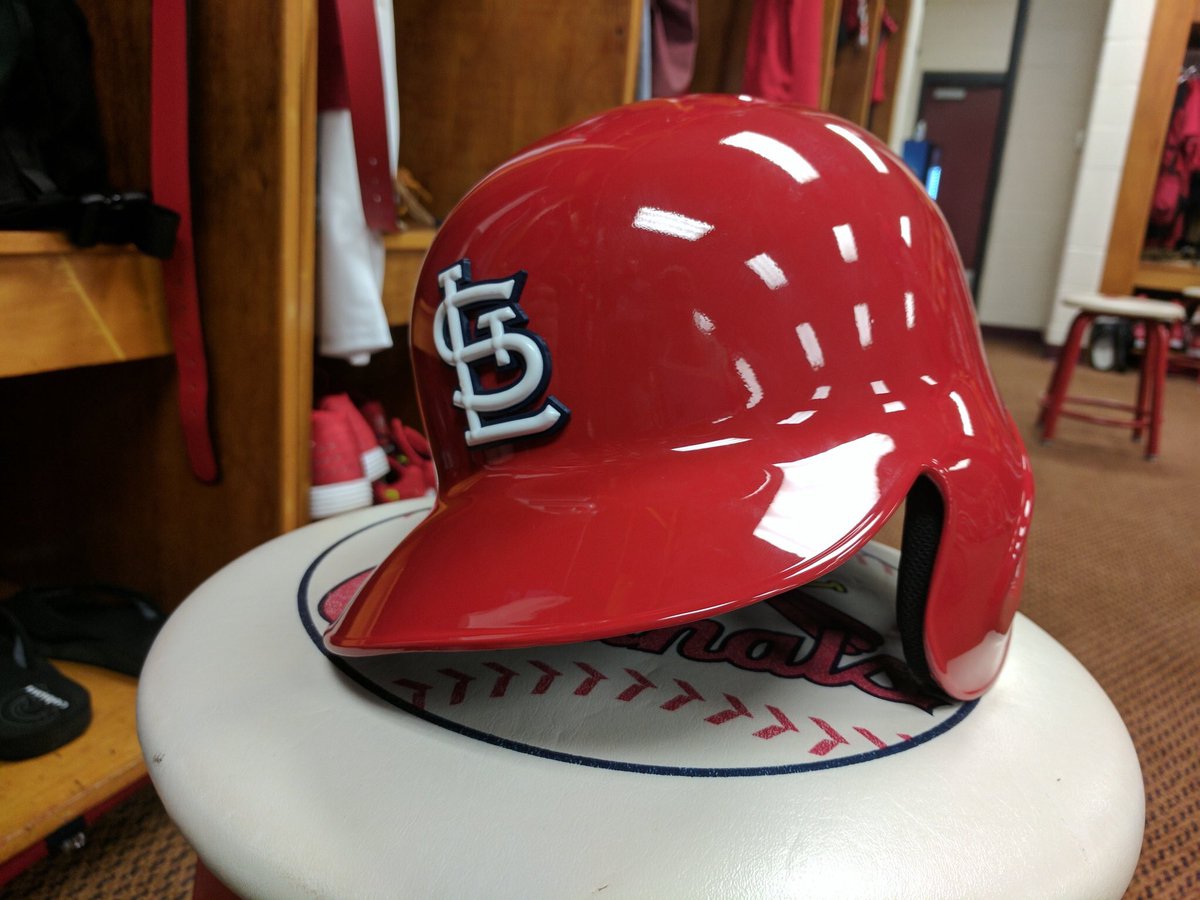 PECOTA
, an acronym for Player Empirical Comparison and Optimization Test Algorithm, is possibly the single most head-scratching baseball sabermetric measurement there is. It certainly is so, I think, among team measurements. ESPN has
more explanation
.
This year, at least
at this time
, that head-scratching certainly appears to be so with the Cardinals.
A losing record in 2017? Not buying it.
(The last time the Cardinals had a losing record, per
franchise history
, was 2007. The last time they were 76-86, the PECOTA projection, or worse, was 1999, and 1997 before that, in the club's last doldrums.)
Even should he regress somewhat,
Aledmys Diaz
offers depth for the Cardinal infield, and he's not as bad a fielder as some thing. Dexter
Dexter Fowler
, even if he regresses to 2014-15 numbers (which is certainly possible) still offers an upgrade over Matt Holliday, and also adds value to the Birds' entire outfield defense.
Carlos Martinez
is ready to take it to the next level. A likely successful return of
Lance Lynn
, plus flexibility in using
Trevor Rosenthal
, will bolster the pitching staff. And
Waino
will surely bounce back at least partway from a disappointing 2016.
And, given that David Schoenfield of ESPN
projects
Martinez,
Yadier Molina
and
Seung-hwan Oh
will be All-Stars, again, PECOTA seems wrong. (Enjoy the time with Yadi, fans;
as I note
, he may be gone in 2018, and very likely will in another year or two.)
Also at Great Red Satan, manager
Mike Matheny
has
further thoughts
on the season, including the idea of Electric Twitter himself, Martinez, as a possible Cy Young candidate.
Beyond that, Matheny actually sounds like he's starting to become a proactive, and not just a reactive and by the book, manager in that interview.
And I hadn't even mentioned
Alex Reyes
yet on the pitching side, even though
AP's Cardinals preview
gives him a shout-out.
As far as specific mistakes on the PECOTA projection?
The Cards were ninth in NL fielding percentage and 11th in errors in 2016. I expect both to be better in 2017, yet Baseball Prospectus expects them to ran 14th in its Fielding Runs Above Average, as part of PECOTA, with -19.6 runs. I'm not buying that one. I'd say about -6 runs and a rank no worse than last year.
Matheny, in that interview above, specifically addresses fielding errors. He notes they had a generally young team out there. Plus, after the first month or so, Diaz' glove started settling down. He adds that neither
Randal Grichuk
nor
Stephen Piscotty
had spent a full season in the bigs before last year. With that no longer true, plus the addition of Fowler (and subtraction of
Matt Holliday
) the outfield defense should be a lot, lot better.
And, per Matheny, any improvement in infield D will be a boost.
PECOTA also expects 71 fewer runs scored than last year. Not buying that, even with some degree of regression on both Fowler and Diaz. We'll see what happens on Matheny addressing baserunning. That's been a bit of an issue in the past, with even
Matt Carpenter
not getting smarter with more service time. Matheny may need to work on his coaches as well as players.
And, it's expecting 44 MORE runs allowed than last year, and I'm buying that one even less, with Lynn back, Rosenthal's depth, and a more stable bullpen setup.
Viva El Birdos
offers more of a take
on specific PECOTA assumptions that are probably wrong. Not expecting more than 2.5 WAR from any position player, let alone not expecting even 2 WAR from any pitcher, sounds laughable.
Ben Frederickson at the Post-Dispatch has an
even more detailed refudiation
. And,
a follow-up
, even more "in the weeds," about PECOTA and Redbird pitching.
I'll eat my PECOTA hat if the team is below 86-76.
That said, will the team finish higher than that, that is, are the 2017 Birds better than last year? Follow me as spring training starts heating up and we'll do some updated looks.
Update: On the other hand, as long as Matheny
and his ineptness
are still the manager, who knows? That's as Bernie Miklasz
rips Matheny a new one
over that ESPN interview and some of his claims. Meanwhile, Matheny, a former catcher known for defense,
admits
he hasn't gotten his team to be where he'd like on controlling opposing baserunners.
This is his sixth year. He does't have La Russa to coast on any more.