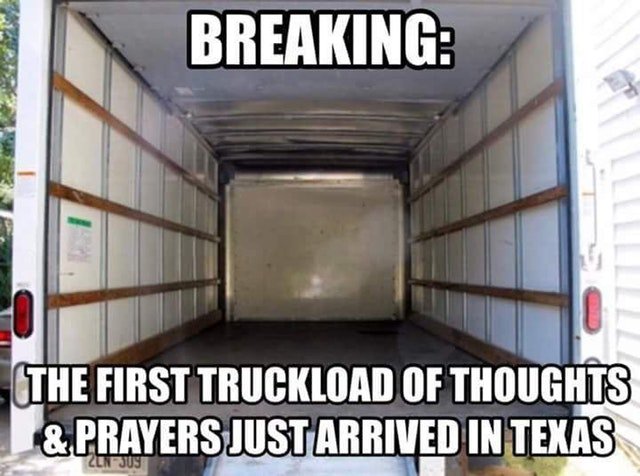 The Texas Progressive Alliance's heart wants actual action on gun control, male entitlement and cultural violence for the people of our state after the Santa Fe shooting as it brings you this week's roundup.
Casey Fleming, a teacher and grandparent of a gun violence victim, is
tired and frustrated
about all of the school shootings.
Other progressive bloggers offered takes on other issues in this week's roundup.
The
TSTA Blog
says we should worry more about fake "education reform."
Pau Gasol
pens an open letter about female coaches.
Jim Schutze
laughs at the idea that Dallas' new Trinity Forest golf course, new home of the just-concluded Byron Nelson, will get rich whites of north Dallas to get involved with south Dallas development.
Better Texas Blog
warns of a lose-lose situation in the individual market for health insurance.
Jeff Balke
has had it with the excuses drivers make for all of the fatal crashes with bicyclists.
Nonsequiteuse
knows there's only one way we're going to bring about real change going forward.
Zachary Taylor
called out the MSM for giving protection covereage to political thugs.
David Bruce Collins
salutes the Senate's reinstating of Net Neutrality but says it will be a tougher sled in the House.