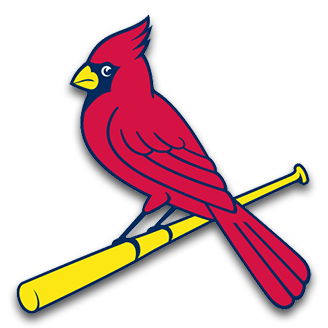 The first is pretty straightforward. The Indians have indicated that
Cory Kluber
and possibly
Trevor Bauer
might be available via trade.
Carlos Carrasco
had also been mentioned earlier but he's now off the market with a contract extension. Also, the Bauer possibility seemed more speculation by other teams than anything hard from the Tribe as he still has two years of arbitration control. The resigning of Carrasco, fairly cheaply, means that the team might move Kluber, though.
(Update, Dec. 18: MLBTR says the Indians
are still open
, at least on Kluber.
Update, Jan. 7, 2019: I would be OK without Bauer;
Deadspin reminded
of his MAGA-type nuttery.)
The Cardinals, with their own
Paul Goldschmidt
trade, discussed by me
here
, have some room to deal now.
Jedd Gyorko
is superfluous with the presumed move of
Matt Carpenter
to third.
Jose Martinez
has a great bat plus a stone glove and so is ideally an AL DH guy, and the rise of
Tyler O'Neill
means outfield room is needed, at least if he's ready for a full-time role. I'm not saying Gyorko plus Martinez swing the deal by themselves, but, it's a start.
(That said, MLB Trade Rumors
reports on Jan. 3
the Cards are, according to Ken Rosenthal, less and less likely to trade Martinez this year. Let him DH in interleague games in AL parks, cut Goldy a day off every two weeks and play once a week at a corner OF spot [more if unfortunately necessary] and you get him, what, 150-200 ABs and limit his glove damage. Given that he's a year away from even entering arbitration, makes sense, if he's not a part of any good trade talks.)
This lets the Cards have another arm to help move beyond
Adam Wainwright
, unless he has a major rebound in 2019, and to decide more how much to pay
Miles Mikolas
and
Michael Wacha
a year from now. (Any contract the Cards give Wacha should be cash-low and incentive-high based on his injury history.)
I don't know who besides Gyorko and Martinez would make a package, but it's worth further thought. I would be willing to include a pitcher back as long as its not Mikolas,
Carlos Martinez
or
Alex Reyes
, and not the hottest of minors prospects.
For Cleveland, they could use Jose Martinez this year as a corner outfielder, since
Melky Cabrera
's a free agent not likely to be resigned unless as a cheap fourth OF, and
Michael Brantley
(who may be resigned?) is also a free agent. Martinez could mix this with first baseman and DH. They could then, a year from now, buy out
Edwin Encarnacion
's option for 2020 and let him walk, while rebuilding their outfield.
(Update, Dec. 17: Brantley has reportedly
inked a deal
with the Astros.)
Should a trade like this come off, or even if not, I don't think Derrick Goold
has the correct Cardinals lineup
by batting order.
Assuming
Kolten Wong
is injury-free and mentally rejuvenated on a full year free of Mike Matheny micromanaging him, I put him at the top of the lineup.
Harrison Bader
(if he cuts his strikeouts) second. Carp, another lefty, is third. And he needs to get a mindset. Goldy is in cleanup. Yadi fifth. That gets you L-R-L-R through the first four spots. Of course, it's righty-heavy after that. (Yes, a certain
Bryce Harper
would fix that, but I don't see that happening. Michael Brantley would also fix it. So would
Nick Markakis
, but I think he had an Indian Summer year last year.) Another option is shoving all the above people up a spot and dropping
Marcell Ozuna
somewhere in 2-5, but then slotting Wong no lower than sixth. Or dropping him to eighth and if
Dexter Fowler
is still here, putting him in one of the top three slots as a switch hitter IF he reverts to 2017 or earlier.
Speaking of ...
==
The second trade, that I've seen suggested elsewhere? A salary dump swap. Fowler goes back to the Rockies for
Wade Davis
. Salaries are just about dead even. Both might benefit from change of scenery, and the Cards are still in the look for a closer.
Rockies might have a hole to fill. Would be tough for Dex to move past
Gerardo Parra
and
Charlie Blackmon
, but the free agency of
Carlos Gonzales
leaves right field open.
David Dahl
has looked decent for them in cups of coffee in 2016 and a partial season in 2018, but they might still want another outfielder.
That said, if that trade happens? Geez, we're a righty-heavy team at the plate.
And, it very well could not happen. Mo says
he's OK
with Fowler as his starting right fielder.